Compare Best Professional Indemnity Insurance NZ
Professional Indemnity Insurance (PI Insurance) in New Zealand is designed to protect individuals and businesses that provide professional services or advice to clients from the legal costs and claims, including settlements out of Court or awarded in Court, for damages that may arise from an act, omission or breach of duty in the course of their business.
The demand for compensation can be hundreds of thousands, if not millions of dollars.
Liable or not, the legal costs of defending yourself can seriously affect your business.
LifeCovered covers more than 200 occupations, from engineers to IT contractors, that helps protect your assets, reputation and your employees.
And if a client alleges that you've made a mistake, overlooked a critical piece of information, misstated a fact, or they have misinterpreted you in the course of your work resulting in a financial loss for your client, the client may take legal action against you to recover those losses.
In today's business environment, the threat of potential claims being made against you is more real than ever.
Professional Indemnity Insurance
If you are interested in a particular topic, feel free to jump ahead:
1. What is Professional Indemnity Insurance for Professionals?
Professional Indemnity Insurance in New Zealand protects you (PI will pay for your legal defence costs regardless of the merit of such claims) against claims for loss or damage made against you by clients or third parties as a result of negligent or alleged negligent services or advice you provide.
Cost is determined by key factors and includes your profession, turnover, insurance cover amount, staff and claims history.
Professional Indemnity Insurance Origin
Back in the 1700's, established professions in London such as accountants, architects and lawyers traded with unlimited liability as a guarantee of the quality of their work.
When they made a mistake, negligent act, error or omission, they would pay their clients compensation from their own pockets, limited only by the value of their assets.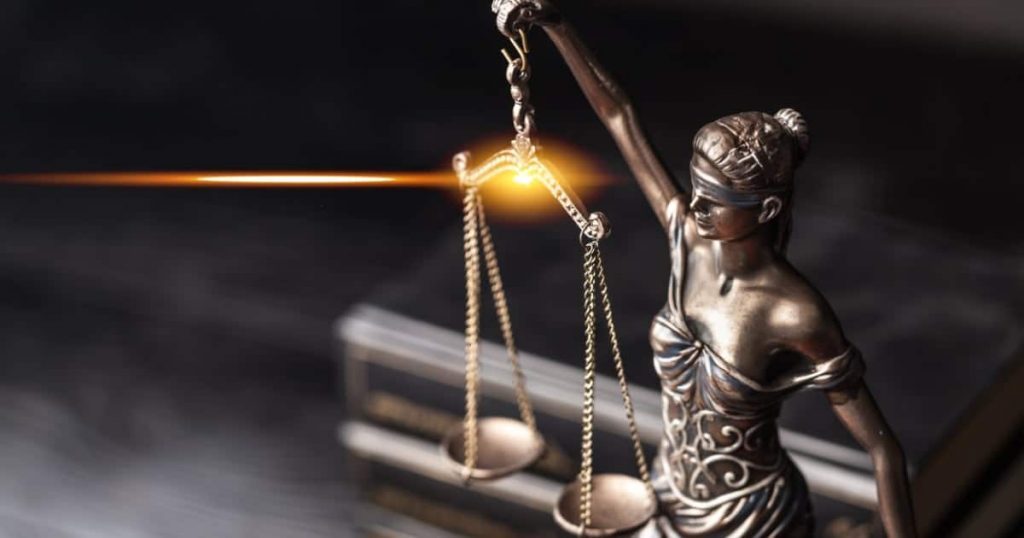 Professional Indemnity Insurance was created to provide much needed financial protection against the risks and personal losses to which professionals were heavily exposed.
In today's business environment, the risks and exposure are higher than ever and mistakes can still lose a professional their business and their reputation without adequate business insurance.
2. Compare Professional Indemnity Insurance Providers

AIG Insurance New Zealand Limited has been operating in New Zealand since 1970 and is a wholly owned subsidiary of American International Group, Inc. (AIG), headquartered in New York.
AIG Insurance New Zealand Limited has an A (Strong) insurer financial strength rating given by Standard & Poor's (Australia)


3. How much will Professional Indemnity Insurance cost?
Cost for professional indemnity insurance cover varies between policies, providers and professions.
The main factors that determine the cost of your policy include:
Nature and size of your business
If you are a graphic designer or financial advisor, the cost of your policy will be much less than a multinational company with many employees.
Business turnover
As they say, SIZE matters.  The cost of a policy for a small business with a $100,000 turnover compared to a business with $10 million turnover a year in revenue will cost more than a smaller business.
Industry Requirements
The type of industry you are in affects the cost. And there are several trade bodies in New Zealand established to give members of the public confidence in the professional services they receive. When mistakes happen, Professional Indemnity insurance will cover.
Amount of cover
The greater the amount of cover you insure for, the higher your premium will be.
Risk Exposure
The risks related to your business conduct will be assessed in order to determine the potential for loss, injury or damage that could result in a claim being made against you.
Business Size and Turnover
SIZE matters.
The cost for a Professional Indemnity Insurance Policy is closely related to turnover and size.
For instance, a veterinarian business with 10 staff will typically receive a larger professional indemnity policy cost than a sole trader in the same industry.
Professional Indemnity level of cover
Typically professional indemnity cover for small and medium businesses is available in either $1million, $2million, $5million, $10million and $20 million.
The nature of the business advice or service you give and the size of your business, often determine the amount of cover ($) your business will need.
The general rule of thumb is the greater the potential damages from the advice provided and/or the larger the business, the larger ($) sum insured.
It is common practice amount New Zealand Council's for instance, to stipulate requirements for Professional Indemnity Insurance.
The purchase order terms include requirements while supplying any goods, the Supplier is to maintain, at the Supplier's cost Public Liability Insurance for a minimum value of $2,000,000.00.
While supplying any professional services, the Supplier is also to maintain, at the Supplier's cost, Professional Indemnity Insurance for a minimum value of $1,000,000.00;
Example Quote: Professional Indemnity Insurance Cost
| wdt_ID | PI Insurer | Credit Rating | Yearly Cost | Monthly Cost | Excess |
| --- | --- | --- | --- | --- | --- |
What factors did we use to get this quote?
Quotes have been requested by each individual Insurer during October 2018.
4. What is covered? (What isn't covered?)
Professional indemnity insurance can cover you in the event that a client loses money as a result of negligence in your advice, services or designs.
It can cover legal fees and compensation payments, with the compensation often taking into account the financial loss that the client has suffered.
Damages and compensation costs against you
Legal fees
Court fees
Public relations fees
The cost of the investigation
Defamation
Some key exclusions include:
directors liability
insolvency
fines and penalties
fraud and dishonesty
pollution
refund of fees
family members or associated entities
any event occurring before the retroactive date.
5. Do I need Professional Indemnity Insurance?
Many professions need to have professional indemnity insurance and some as part of their respective industry body's regulatory requirements.
Even if you are not obliged to have PI insurance, without it, you would be liable for thousands of dollars worth of legal fees and compensation payments – not to mention lost income from the time spent defending any allegation.
Professional Indemnity Insurance for Architects
Professional indemnity insurance is required for all practising architects, either as an individual or through an employer's policy.
Practising architects can provide their services as sub-contractors to other architects or through licensed corporations.
Either way, Architects need to be covered by professional indemnity insurance, either through the policy of the architect that is contracting their services or their own insurance policy.
Accountants Professional Indemnity Insurance
Professional indemnity insurance is recommended for all practising Accountants and is recommended by the union body.
Professional Indemnity insurance offers vital financial protection for Accountants against probable losses occurring out of negligent acts, errors and omissions from a broad selection of advisory services including auditing, taxation, general consultancy, corporate finance and insolvency work.
6. Case Studies for Specific Professions
A data handling company was asked to sort the contact data of a professional trade association and to mailshot current members who needed to be informed of new regulatory requirements.
The company mailed nine thousand (9,000) retired contacts instead of thirteen thousand (13,000) current members and the mailshot had to be reprinted and mailed again.
The association sued for the wasted cost of the first mailing.
A Chinese investment syndicate, based in New Zealand, bought land with a view to developing a residential housing complex.
Like existing dwellings in the area, the proposed houses were subject to certain restrictions under covenant, which had been translated into Mandarin by a professional translator.
Unfortunately, a very literal translation was given in respect of acceptable roofing material which led to architects plans being redrawn to cater for a heavier roof made out of more expensive, natural materials.
When the mistake was discovered, the syndicate sued the translator for the cost of the amended plans plus the additional costs.
Including defence costs, the claim came to NZD 257,750.
A freelance copywriter was asked by an international hotel chain to write a brochure for their newest portfolio addition, a refurbished complex of chalet bungalows in Bali.
Upon seeing the brochure a rival hospitality group, based in Australia, accused the chain of plagiarism, claiming the words used to describe the complex were the same as those used in their own material.
The claim was successfully defended on the grounds that the copy was similar but not identical, and was describing location, accommodation and services that were in no way differentiated from each other.
However, because the claim was brought in an overseas jurisdiction, defence costs were high; it cost NZD 143,000 to defend the claim.
Health and safety consultant
A health and safety consultant was contracted by a plastics manufacturer to assess its production systems and advise on improving factory safety.
Following his recommendations, the company re-designed its production line only to realise the new set-up was potentially hazardous in a completely different way.
The manufacturer, having lost confidence in the consultant, brought in a second health and safety expert who reconfigured the set up once again and required a week-long compulsory closure period whilst the reconfiguration took place.
The manufacturer successfully sued the original consultant and was awarded NZD 336,400 damages, which included his legal costs.
An advertising agency was involved in the product launch of a new energy drink aimed at the youth market.
Part of the launch strategy was an 'unfolding' TV campaign designed to pique the viewer's interest prior to the main launch.
Unfortunately, the agency mixed the labelling of the ads which were then aired in the wrong order.
The client insisted that the agency pays for the extra air time necessary to make sense of the unfolding storyline.
The claim was settled for NZD 118,300.
7. Professions that require Professional Indemnity Insurance
Lawyers Professional Indemnity Insurance
NZ Medical Professionals Indemnity Insurance
8. How much cover do I need?
Your clients will often tell you the level of cover they need you to have in place.
If they don't, it's always worth asking them before you take on the work.
You can usually choose between $1,000.000 and $20,000.000 million professional indemnity insurance.
Your regulator, professional body or client contracts may tell you the minimum amount you need.
Think too about the scope of your projects and the potential compensation demand if something went wrong.
What is a Retroactive Date in Professional Indemnity Insurance?
The retroactive date on your professional indemnity insurance is the date from which you've held uninterrupted professional indemnity insurance or a date in the past from which your insurer has agreed to cover you.
Anything that happened before the retroactive date isn't covered by your insurance.
How does Professional Indemnity Run-Off Cover?
'Run off' is a form of professional indemnity insurance which covers the historic liabilities of a business after it ceases to trade. Any claims made under the policy will relate to work carried out before trading stopped, so it covers legacy issues.