Accuro Health Insurance Review 2022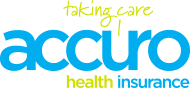 Accuro Health Insurance was founded in 1971 and is a leading health insurance provider in New Zealand. Initially established to provide comprehensive health cover to the health care professionals working in New Zealand's hospitals. More than half of Accuro members are doctors and nurses and many Kiwi's know Accuro through their employers sponsored health insurance.
Key Takeaways
Company Overview
Key Takeaways
100 percent New Zealand-owned, not for profit health insurance co-operative
More than 31,530 members
B+ (Good) Credit Rating by A.M. Best
Pre-approvals in 48 hours via an Adviser or our members portal
95.6% of claims accepted
Company Overview
Personal Health Insurance: You and Your Family
Accuro Health Insurance SmartCare plans are for New Zealand citizens and residents. Immigrants on a work visa can take advantage of Accuro's SmartStay that includes cover for urgent treatment in hospital
SmartCare+ is Accuro's top of the range private health insurance plan for those who make their health a top priority.
SmartCare provides comprehensive health insurance for people who want to take care of their wellbeing. It is a more cost effective option compared to the top of the range SmartCare+ health insurance plan, whilst retaining most of the key benefits.
SmartStay is the only health insurance product available in New Zealand to people who are coming to visit or work on a visa valid for less than 2 years*.
SmartStay gives you all the benefits that you expect from a quality health insurance product including:
general surgery
cover for urgent or acute treatment in hospital,
and also gives you the option to add cover for:
GP and nurse consultations as well as
prescription drugs and laboratory tests.
KidSmart Health Insurance for children
KidSmart is Accuro's premier insurance product for children, where a guardian can take up cover for their children but not take up cover for themselves. KidSmart is the only New Zealand health insurance product designed specifically for children.
Business Health Insurance: For Your Staff
Accuro Health Insurance is a not for profit organisation, and that means its focus is on providing the best cover for its members. You can enjoy low premiums especially for non-smokers and those who make efforts to maintain good health. And the low premiums mean that you remain in control when those stressful times of illness do hit.
StaffCare contains a slightly lower level of cover than our flagship product StaffCare+ but is still comprehensive and includes cover for pre-existing conditions.
StaffCare+ provides all the benefits that you would expect from a premium group insurance product, including cover for pre-existing conditions. What really sets it apart from our competitor group products is that it has the highest level of cover for non-PHARMAC chemotherapy drugs.
You can get in touch with the Accuro Health Insurance Customer Service Team Monday to Friday:
8:30am to 5:00pm (Closed on public holidays)
by calling
0800 222 876
+64 4 473 6185 (from overseas)
If you are an existing member, many of your questions can be answered by logging in to the Accuro Member Portal.
Additionally, your health insurance broker can help your with a claim or any questions.
Each health insurance plan with Accuro Health Insurance has it's own cancellation terms.
The Private Health Insurance cancellation terms are:
14-day free look period
You can write to Accuro within 14 days to request cancellation of your policy and full refund, as long as no claims have been made by a person covered by your policy


Cancelling your policy
When you cancel health insurance policy or cover for a participant, the date of cancellation depends on the frequency of your premium payments:

If you pay premiums at a frequency of monthly or less, the date of cancellation is the next due date for premium payments after Accuro has acknowledged receiving the cancellation request
If you pay premiums at a frequency greater than monthly, the date of cancellation is the expiry of the month in which Accuro receives the cancellation request. The company may refund a pro-rata amount of the premiums paid, depending on the circumstances