Life Insurance for people over 50
Life insurance for people over 50 is often different than in the years past.
Many people believe that getting life insurance for people over 50 is very expensive, but that is not even close to the truth.
Life insurance for people over 50 is more affordable than you may think.
Younger and in good health people often have an easier time finding life insurance.
This can be as easy as choosing the amount of life cover that is needed,  submitting an application, and passing the necessary medical exam, and waiting for the underwriter's approval.
The good news is life insurance for people over 50 is still affordable and there are several options.
Your circumstances and needs are unique, and therefore often the best way forward is meeting with an expert in the field.
There is a myth: those over age 50 don't need life insurance and that this type of coverage is usually only for those who have young children who are depending on their income.
In many cases, those who are age 50 or over actually end up cancelling their life insurance coverage.
But this could turn out to be a very big mistake.
The truth is that people of any age can need life insurance – including those who are over 50.
Although your children may be grown and are no longer depending on your income for their living expenses and needs, there are numerous other reasons for having – or for keeping – this essential financial protection.
Some of these reasons can include:
Life insurance can also be a great way for business owners who are over age 50 to use as a business succession tool. Proceeds from a life insurance policy could be used to keep a company running while a replacement owner or partner is located, or while a suitable buyer for the business is found.
In many cases, when a retiree dies, his or her pension income goes away – or is drastically reduced.
This can leave their spouse in a terrible position in terms of income when this happens – especially if there is no other plan in place for replacing that lost income amount.
Imagine if your spouse's income were to be immediately cut in half – or worse – immediately upon your death. Having a life insurance policy in place can help to quickly replace this lost income from a pension or other type of retirement plan.
Many people need to reduce their debt s quickly as they can if they go from two incomes to one.  
Providing extra income for their family after they've gone, or contributing to their spouse's retirement fund. Many people would need financial support if an income earner passed away.
It is typically best to work with a life insurance broker that has access to more than one life insurance company.
Comparing directly the best life insurance companies, policies, benefits, and premium quotes enables you to chose what fits your situation best.
When working with only one insurance company, you are locked in, to just that insurance company's underwriting requirements – as well as that insurer's prices.
And, facts are, different companies have different underwriting requirements and prices.
An example could be an applicant who applies with one insurance company and may be accepted at standard rates.
And at the same time be accepted with a second insurance company at increased rates.
Best is to compare life insurance companies, policies, benefits and premiums.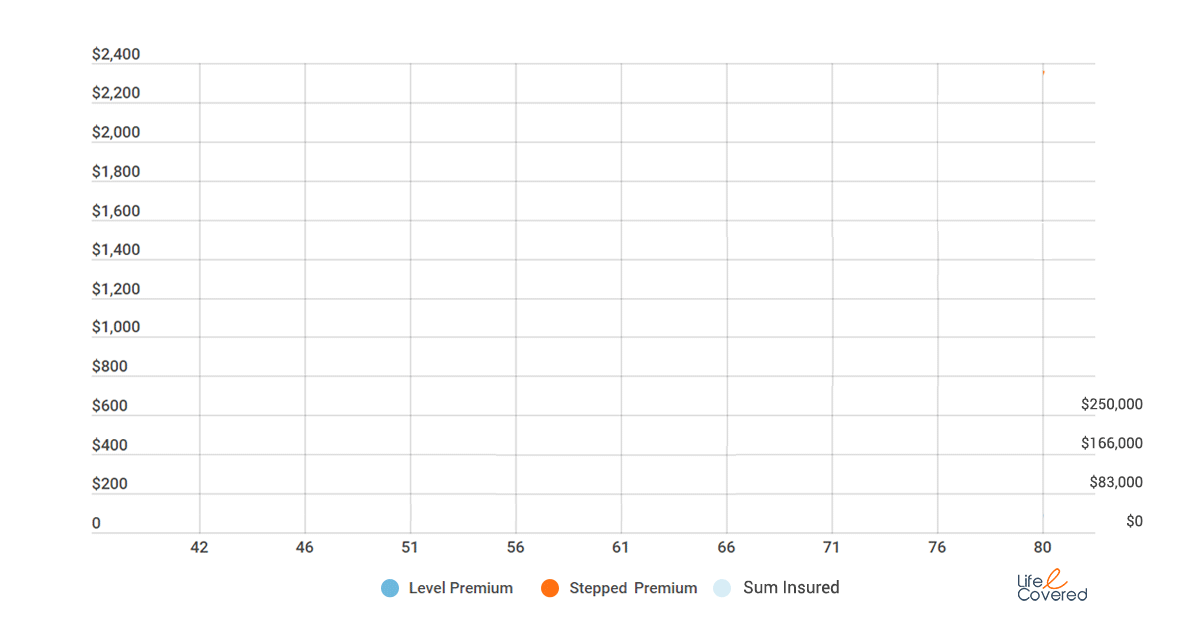 This is why is it so important to work with an expert in the insurance field that can apply for life insurance cover and prices with several insurance companies.
Just like when shopping for any other important item – it's always best to compare prior to making your final decision.
Lowest price is not always best long term life insurance cover.
When doing so, we can help.
We work with New Zealand's leading insurance companies, and we can help you in finding the right insurance company.
Searching for life insurance
If you are searching for life insurance for people over 50 in the market, apply now – get the process going.
The rates go up each year your birthday comes around, and the difference between the rates available at 50 and the ones available at 59 are different.
You also take the chance that your health will change, making you possibly less eligible for favorable rates.
Should you find that you have any questions regarding life insurance for people over 50 – our experts are here to help.
We can walk you through the quote process step-by-step, and we can help you in determining which type of coverage is right for you. You can get started here…