The benefits of Critical Illness and Trauma Cover Insurance: New Guide
Trauma Insurance in New Zealand is defined as providing a one-off cash payment to help you out financially while you recover if you are diagnosed with a specific illness or injury.
A serious illness or medical procedure can be a traumatic experience and the recovery process can be equally difficult.
Most people who have not experienced a critical illness or had a trauma insurance claim underestimate the challenges of the recovery process including:
Financial hardship
Time involved in recovery (absence from work or very limited work hours)
Frequent and significant pain and emotional stress
Frustration with delays in medical processes
Stress for family members
Trauma Insurance provides you with a lump sum payment to help financially while you recover from a wide range of serious illnesses.
It covers medical events, conditions and surgical procedures including heart attack, stroke, and all types of cancer.
Recovering from a critical illness, injury or medical procedure takes time.
Trauma Insurance provides you with a lump sum payment to help financially while you recover.
It covers medical events, conditions and surgical procedures including many types of cancer, heart attack and stroke.
Most people use Trauma Insurance to:
Pay for their spouse or family member to take time off work, so they can provide support and care at home
Pay for additional or alternative treatments that may not be covered by the New Zealand health system or health insurance
Cover additional expenses such as childcare and travel to medical appointments
Reduce debt such as mortgage or credit card payments
Take time off work to rest and recover – often choosing to work reduced hours
Aid recovery by treating themselves to something that makes them happy, such as going on a family holiday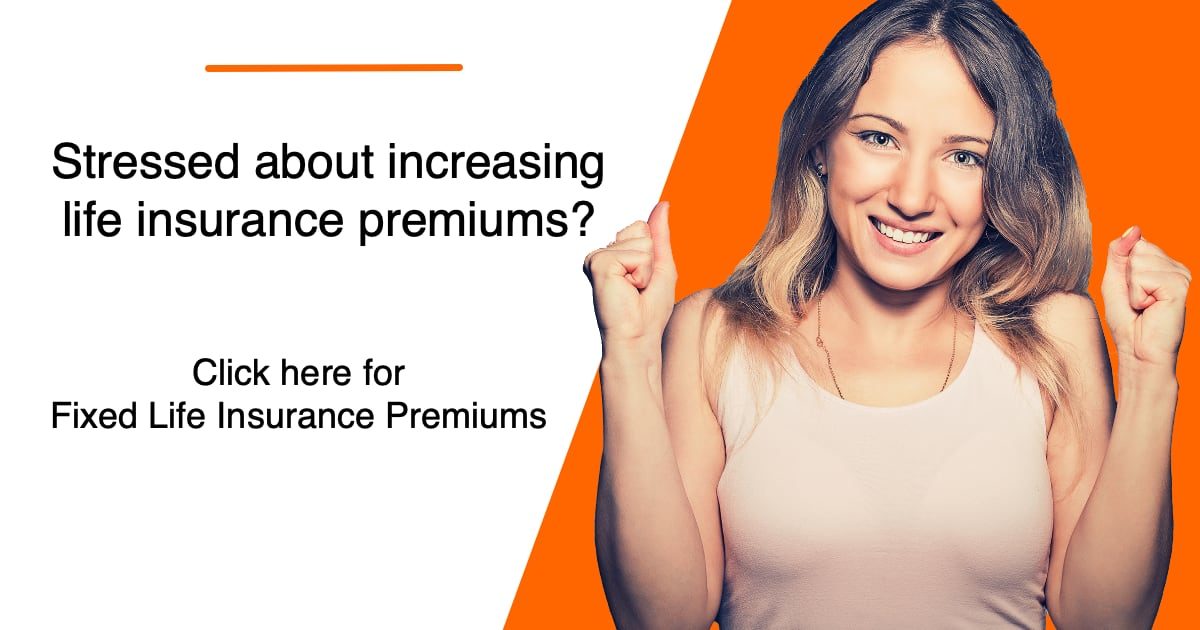 Who Needs Trauma Insurance?
The reality is anyone at any age, may have to face the sudden and devastating news that they have a critical illness.
Even young children are not immune to serious diseases such as cancer.
And recovering from a serious illness, injury or medical procedure takes time and money.
To see one of your children suffering from a critical illness can be particularly devastating.
With Fidelity Life, your children are automatically covered under your Trauma Insurance policy.
It gives you the freedom to do things that will make the recovery process less traumatic for the child and for you.
Trauma insurance provides a lump sum cash payment which is designed to give you the freedom to take extra care of your wellbeing, not just medical bills.
You can spend the cash on anything you like from mortgage repayments, home modifications to care costs or overseas travel.
Trauma Insurance gives you and your loved ones the financial security to help get you back on your feet again when life hits you below the belt.
What does Trauma Insurance cover?
I have researched a wide range of trauma insurance or critical illness insurance providers to find the most comprehensive best-value package for your needs.
Trauma Insurance is packaged and priced differently with banks and insurance companies.
Generally speaking, the more medical events, conditions and surgical procedures included, the better the policy is and better cover you have.
Crisis Cover is what Westpac has decided to call their Trauma Insurance, which includes 33 events as of 1. February 2017.
Critical Condition, from BNZ, appears to cover similar amount of medical events
Fidelity Life covers 48 medical events with their Trauma Cover.
Trauma Insurance covers at medical events, conditions and surgical procedures including:
Cancer — all types of cancer—no exceptions
Heart attack
Stroke
Kidney and other organ failures
AIDS/HIV
Severe osteoporosis
Rheumatoid arthritis
Hearing or vision loss
Severe burns
Head traumas
Inferior Trauma insurance policies often contain exclusions that rule out various cancers and other conditions. But when you're going under the knife you don't want to be stabbed in the back by your insurer as well.
Trauma Insurance from Asteron Life or Fidelity Life covers one of the widest ranges of illnesses and conditions of any cover available in New Zealand including all types of cancer.
Why do I need Trauma Insurance?
Critical illness, traumatic injuries, and major surgery can have a devastating impact on your life.
Think about it, how would you manage financially if you were to suffer from a serious illness and you could not work?
How would you and your family feel if an effective treatment for your condition was not fully funded or was only available overseas and you couldn't afford to take advantage of it?
Sometimes you and your loved ones just need a break from the seemingly endless rounds of doctors, specialists, scans and test.
How will you feel when you need a holiday but you or your partner can't afford more time off work?
What if your spouse wants to care for you at home but can't afford the additional loss of income?
This is why you need Trauma Insurance.
It's simple—a lump sum cash payment for the things that are important to you.
Sovereign Life Assurance Company has recently published statistics related to Trauma Insurance claims.
Trauma Insurance with Sovereign is called Living Assurance.
Trauma Insurance Claims Age <40
What the claims figures tell us…
Cancer is the main reason under-40s will need to claim on their critical illness and life insurance and policies.
Trauma Insurance Claims Age 40 – 49
There is a significant increase in claims paid for this age group.
Trauma Insurance Claims Age 50 – 59
The chance of serious illness increases significantly – adding tremendous value to their life, critical illness and income protection cover.
Trauma Insurance Claims Age 60 – 69
Critical illness cover also continues to provide valuable protection to people nearing retirement.
What are the Trauma Insurance advantages?
Trauma Insurance is underwritten by one of Australia and New Zealand's top performing insurance companies with a superb financial rating and an outstanding reputation.
Just look at some of the Trauma Recovery Insurance advantages:
Fast-track payouts – You can rest assured that your policy is backed by a fast and dependable payout process – just one thing less to worry about.
Free cover for each of your children
Separate cancer cover—for when cancer is a particular concern in your family
Level premiums—the last thing you want to worry about is being unable to afford the premiums when you need them the most
Grief support—up to $900 for counselling for you and your family
Trauma Multi from Fidelity allows you to make multiple claims.
Sometimes life just doesn't seem fair and it throws more punches than you can cope with.
Do you know anyone that has suffered from cancer?
For example, you probably know someone who has had cancer treatment with cancer going into remission, only to return sometime later in a very aggressive form.
Trauma Insurance has two optional benefit levels that allow for up to three claims for the same illness if it returns or worsens.
This superior insurance policy also includes an option for a standalone cancer cover.
And this can be particularly valuable if you have a strong family history of cancer.
Trauma Insurance also offers the certainty of level premiums. So you can lock in affordable premiums and know that you're covered for life.
Who invented Trauma Insurance?
Trauma Insurance or critical illness insurance was conceived by Dr Marius Barnard, the surgeon who performed the first human heart transplant.
Dr Barnard writes that he was motivated by the financial hardship many of his critically ill patients suffered.
He started talking to South African insurance companies and convinced them to introduce a new type of insurance to cover critical illnesses.
Barnard argued that, as a medical doctor, he can repair a man physically, but only insurers can repair a patient's finances.
Since 1983, Trauma Insurance cover has become a highly sought after insurance policy for New Zealanders of all ages.
[1] https://www.heartfoundation.org.nz/statistics
[2] http://www.health.govt.nz/publication/new-cancer-registrations-2014