Group life insurance shows employees you value what matters most to them – their loved ones.
Helps you attract and retain the best staff
Easy onboarding – no underwriting
Available for businesses with ten or more employees
What is group life insurance?
Group life insurance is a type of life insurance in which a single policy covers an entire group of people and pays a tax-free lump sum to the beneficiary. Typically, the policy owner is an employer and the beneficiary is the employee. Group life insurance is often provided as part of a complete employee benefits package. The cost of group life cover, is most often far less than what the employee would pay for a similar amount of private insurance protection.
The advantages of group life insurance
Benefits can be set at a fixed amount, or calculated as a multiple of salary.
If the group has the minimum numbers (usually between 10 or 15 members) all members are accepted without any exclusions or extra charges.
Group life cover has two things going for it:
It's easy to qualify.
Unlike an individual life insurance policy, where you might be deferred, group life cover is guaranteed and there are no medical questions. The insurer bases the premium on the risk of the group as a whole and considers such factors as the ratio of women to men, members' ages and the kind of work they perform.
Premiums paid by employer.
When offered as part of a staff benefits package, the cover is often free to the employee or subsidised by the employer.
Free life insurance is a great deal, but think of group life as a supplement, versus a replacement, for an individual life insurance policy.
Experts generally advise against relying solely on employer-provided group life for protection because you don't control the policy, the employer does.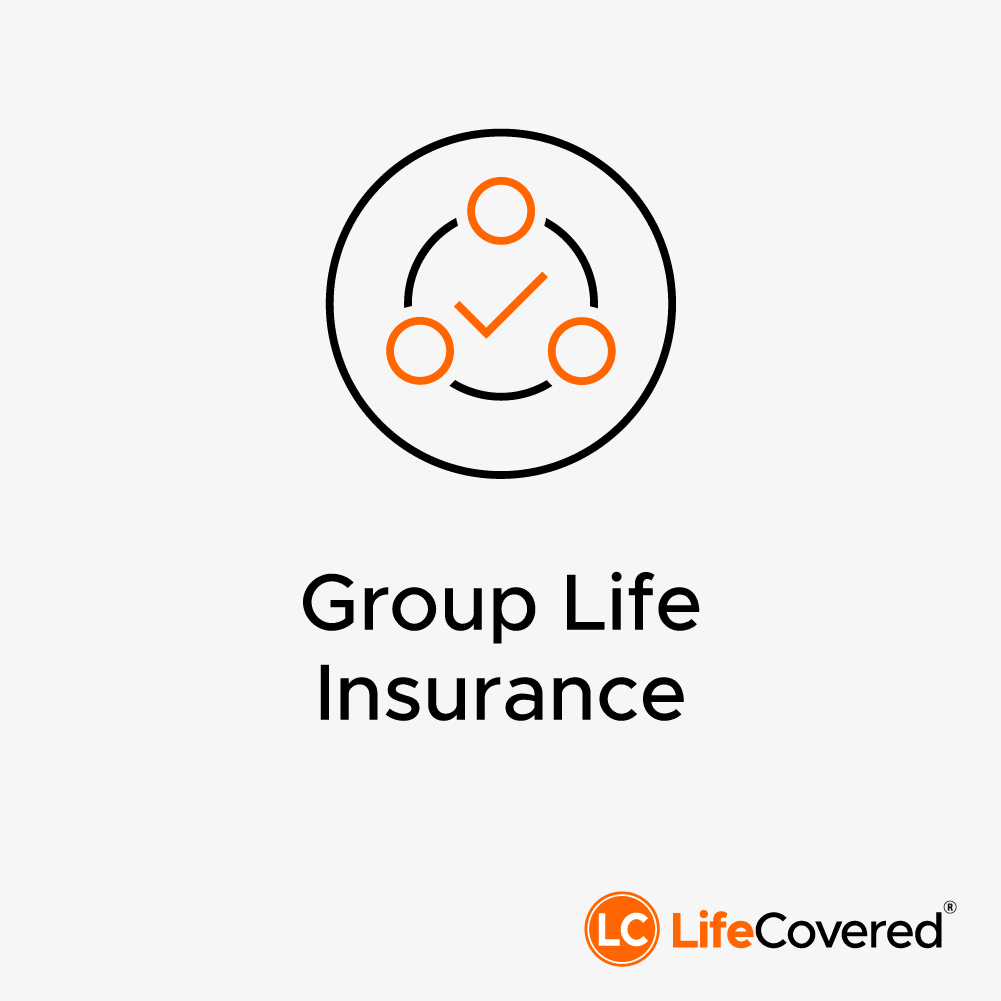 Why offer group life insurance?
No matter what stage of life your employees are in, they appreciate having life insurance to protect their loved ones. In fact, life insurance is an important part of many families' long-term financial plan.
Plus, offering group life insurance enhances your benefits package. And great employee benefits can help you attract and keep quality employees.
How does group life insurance work?
Life insurance helps your employees put the people in their lives first. If an employee passed away, the life insurance proceeds would go to the people designated as beneficiaries.
Those funds can help loved ones manage financial obligations, such as:
funeral expenses,
mortgage or rent,
university or college funding,
daily living expenses,
and more.
How is group life insurance paid?
You can choose to pay for all, part, or none of the premium. If your budget is tight, employees could pick up the entire cost of premium with voluntary term life insurance.
What happens to the group life insurance if an employee leaves?
Sometimes employee leave.
And especially if they've had some health issues occur during their time with your company, obtaining new cover might be difficult.
Most workplace life insurance policies have a continuation option, where the employee can continue his or her insurance cover after leaving employment.
It is easy to get started with group life insurance.
If minimum numbers are met, group members are approved for cover (without any exclusions or extra premiums) without qualifying questions and at wholesale rates.
To quote a group scheme, the following employee details are needed:
annual salary
date of birth
gender
job title
No. You have a great deal of flexibility and can choose different levels of benefits for different types of employees, such as directors, managers and staff. Or you can offer the same level of benefits to all. In addition, if you select a voluntary scheme, employees can choose their level of cover and protection plan.
Similar workplace insurance benefits