AIA Vitality will help you cultivate better health with an exciting, personalised wellness journey that rewards daily engagement and changes your habits for good. Benefits and discounts are offered exclusively to AIA's health and life insurance customers.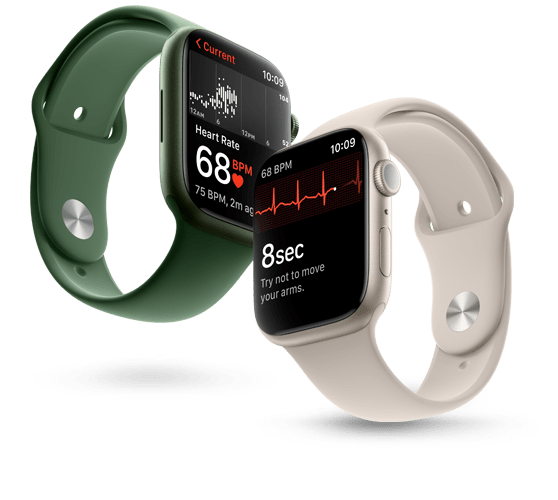 AIA Vitality by AIA New Zealand is the top-rated health and wellness program that rewards you with vouchers and insurance discounts when actively improving your health.
The Program rewards you with points for living a healthy lifestyle. As your points accumulate, so does your status level, which ranges from Bronze to Platinum. The higher your status, the more rewards and benefits you unlock. So are you up for the challenge?
You can earn points by keeping active, completing online health and wellbeing assessments and keeping up to date with your health checks.
AIA Vitality is a unique, world-leading, science-backed wellness program that encourages people to look after their health and wellbeing while benefiting from lower personal insurance premiums and other rewards.
Is AIA Vitality worth it?
Yes, AIA Vitality is worth the money and is especially beneficial for those who are already active and looking for ways to stay healthy and save money. The program is also helpful for people that want to improve their health and create healthy habits.
The weekly $5 rewards and 10% AIA insurance discount are more than paying the $11.50 monthly membership fee. The program is particularly beneficial for those who are already active and looking for ways to stay healthy and save money.
If you sign up for the program but don't do anything, then it's really not worth it.
The AIA Vitality vision is to transform a stagnant insurance market as innovators with a vision that stretches far beyond the realm of personal insurance, trying to improve the health and well-being of New Zealand.
Pros
Earn up to 300 Airpoints Dollars per membership year.
10% discount on AIA life insurance and health insurance (up to 20%).
Earn up to $260 in Active Benefits vouchers per membership year.
Earn up 4 Forme Spa & Wellbeing vouchers at a 50% discount.
Les Mills Gym: 15% discount and 35% cashback.
Event & Hoyts Cinema tickets discounts.
30% off New Balance shoewear, apparel, and accessories.
Cons
Need to have an AIA Insurance policy
Need to buy a smartwatch that's compatible with the app for syncing
AIA Vitality Benefits & Rewards
The benefits that AIA Vitality provides are undoubtedly what entices people to join.
1. AIA Insurance Discount
When you sign up for AIA Vitality, you will receive a 10% premium discount on your eligible insurance policies.
Then you can control the discount you receive through ongoing participation in the AIA Vitality program. Your premium discount will be adjusted on your policy anniversary based on your AIA Vitality Status.
| Status | Premium Flex Rate |
| --- | --- |
| Platinum | Your Baseline Discount plus 2% (up to a maximum of 20%) e.g. Year 1 discount is 10% (the Initial Discount). Year 2 discount will be 12%. |
| Gold | Retain current Baseline Discount e.g. Year 1 discount is 10%. Year 2 discount will be 10%. |
| Silver | Your Baseline Discount minus 1% (to a minimum of 0%) e.g. Year 1 discount is 10%. Year 2 discount will be 9%. |
| Bronze | Your Baseline Discount minus 2% (to a minimum of 0%) e.g. AIA Vitality Year 1 discount is 10%. Year 2 discount will be 8%. |
2. Get the AIA Vitality Apple Watch Benefit
With Apple Watch, you now have a new way to increase your physical activity and stay motivated to make healthier choices.
Let's work together to keep you motivated to stay healthy. Not to mention that it will improve and protect your life.
When you purchase a qualifying health insurance or life insurance plan and become active, you may unlock the Apple Watch Benefit.
Because living well is beneficial to more than just your health. It's helpful to us. It benefits New Zealand.
With your AIA Vitality membership, you can help improve your health while saving up to 50% off a Les Mills standard Month Multi Club membership with no joining fee.
How does AIA Vitality work?
When you join AIA Vitality, you will unlock some online and offline health assessments to help you better understand and improve your approach to wellness. And you will learn about your health, be provided with tools to help you improve your health, and be offered fantastic incentives and discounts to keep you energised on your health journey:
Lifestyle rewards,
Savings on everyday expenses and even,
AIA Health & Life Insurance discounts.
As an AIA Vitality member, you'll start at the Bronze level. Then, as your health improves and you earn more points, you will progress from Bronze to Silver, Gold, and finally Platinum.
The higher your status, the greater the rewards. And you can increase your insurance discounts.
How to get AIA Vitality Physical Activity Points
AIA Vitality Physical Activity Points are earned by participating in various physical activities. There are four sorts of metrics that contribute to your physical activity points:
Steps per day
Heart rate data
Calorie data
Les Mills gym visits
To earn Physical Activity Points, you must first link your fitness device. Then, you can earn a maximum of 100 points per day or up to 500 points a week.
You'll receive weekly targets that run from Monday to Sunday. Your weekly target will always be in the range of 200-500 points and will either remain as is or go up/down, depending on your physical activity level over the previous three weeks.
How the AIA Vitality points system works

The Program uses a points system to encourage you to remain fit and active. The more points you earn, the higher your status becomes. And the higher your status becomes, the more rewards you can unlock.
Earn Points for simple activities like walking the dog, running, going to the gym, taking online assessments and completing free wellness screenings.
Here's how many points you need to reach each status:
Bronze: None. You start at bronze when you join.
Silver: 10,000 points.
Gold: 20,000 points.
Platinum: 30,000 points
Age Assessment: Up to 3,500 points
Health Checks: Up to 10,000 points
7+ Hours Sleep Per Night: Up to 2,000 points
Skin Self-Examination: 500 points
Silver Status: 10,000 points
Earn $25 Airpoints Dollars or $25 Countdown Gift Card
Fitness Assessment: Up to 2,000 points
Non-smoker declaration: 1,000 points
MoleMap Skin Assessment: 1,000 points
Dental Assessment: 1,000 per vaccine
Gold Status: 20,000 points
Earn $50 Airpoints Dollars or $50 Countdown Gift Card
Vaccinations: 1,000 points per vaccination
Bowel Cancer Screening: 1,000 points
Cervical Smear Test: 1,000 points
Mammogram: 1,000
Platinum Status: 30,000 points
Earn $100 Airpoints Dollars or $100 Countdown Gift Card
Meditation: Up to 2,000 points
Organised Fitness Event: Up to 1,500 points
Physical Activity: 15,000
Nutrition Consultation: 2,500 points
Platinum Status: 35,000 points
Earn $125 Airpoints Dollars or $125 Countdown Gift Card
How you earn AIA Vitality rewards
Better health is its own reward.
Through discounts and motivating rewards, AIA Vitality makes it cheaper and easier to get healthy. Here's how the Program can help you:
Points are subject to daily and weekly limits. You can earn a maximum of 100 activity points per day and up to 500 activity points per week.
The Program awards points for only one exercise activity per day, using an activity tracker such as an Apple smartwatch.
Who can join AIA Vitality?
AIA Vitality is available exclusively to AIA New Zealand customers with health insurance or life insurance policies.
To determine if this health and wellness program is the right solution for you, request a callback from an advisor now.
Eligible policies:
Health Insurance
Life Insurance
Trauma Insurance
Income Protection Insurance
Mortgage & Income Protection
Disability Insurance
Take out any AIA personal insurance policy by 31 May 2023 and get:
The first month is free – paid by AIA Insurance.
20% Cashback of your first year's premium
Save up to 50% on Les Mills membership – discount and cashback
LifeCovered is an authorised AIA broker, and we give free life and health insurance recommendations and suggestions that fit your needs and budget.
Want to know about the eligible insurance packages?
How much does my AIA Vitality membership cost?
The monthly membership fee is $11.50 per person (including GST), and your monthly insurance premium to access the entire program and earn benefits and rewards.
You pay the membership fee and policy premium separately.
Is my AIA Vitality data safe and secure?
AIA takes information security seriously and has processes and security systems to ensure your personal information is safe.
Download the privacy flyer (pdf)
Do I need to be fit to join AIA Vitality?
No, not at all. AIA Vitality's approach is to help everyone on their journey to better health, no matter their current health or fitness level.
Moving more is a critical component of an overall strategy to improving your health – and includes activities of daily living such as walking the dog, increasing the number of steps you do each day and taking the stairs instead of the lift.
How to become an AIA Vitality member?
Joining AIA Vitality and getting all the rewards and benefits is easy.
You must have one or multiple personal insurance policies with AIA.
Eligible policies:
Life insurance
Trauma cover
Health insurance
Mortgage and Income Protection
Income Protection Insurance
TPD Insurance
AIA Vitality and your data
AIA New Zealand collects your Personal Information so that AIA New Zealand can administer your membership and offer you the AIA Vitality member-associated benefits.
For example:
Discounts on your insurance premiums
Discounts on Partner products
Monthly vouchers for Partner products and services
Check out how AIA Vitality stores your data.