PROTECTING MORE THAN 1,600 PEOPLE
We offer group health Insurance plans tailored to fit your business needs and well-being to promote a healthy, happy and productive workforce.
Helps you attract and retain the best staff
Reduced absenteeism 1 – increased job satisfaction
Cover for pre-existing conditions
Staff can claim immediately
Get an estimate and find out how group health insurance can help
What is group health insurance?
Group health insurance is a type of health insurance policy typically paid for by businesses to cover the costs of their workforce's private healthcare, such as surgery, diagnostic testing, and medical treatments.
It offers a way for businesses to provide access to the benefits associated with private healthcare under a single policy to their employees, and it's available to companies with five staff and more.
One of the advantages of group health insurance is the lower cost compared to individual private health insurance because the risk is spread across more people.
Depending on the size of the group, employer-subsidised health insurance can be discounted, and family members can be eligible to join. The policy owner is usually an employer, and the beneficiary is the employee and immediate family members if they join the group insurance plan.
What are the benefits of group health insurance?
Group health insurance is considered the most attractive work perk that New Zealand businesses can offer employees ².
Employees covered by corporate health insurance experience a 54% reduction in wait times for elective surgery compared to individuals without private health insurance. In addition, insurance provides peace of mind in a time of uncertainty.
Here are some of the benefits of group medical insurance for your business.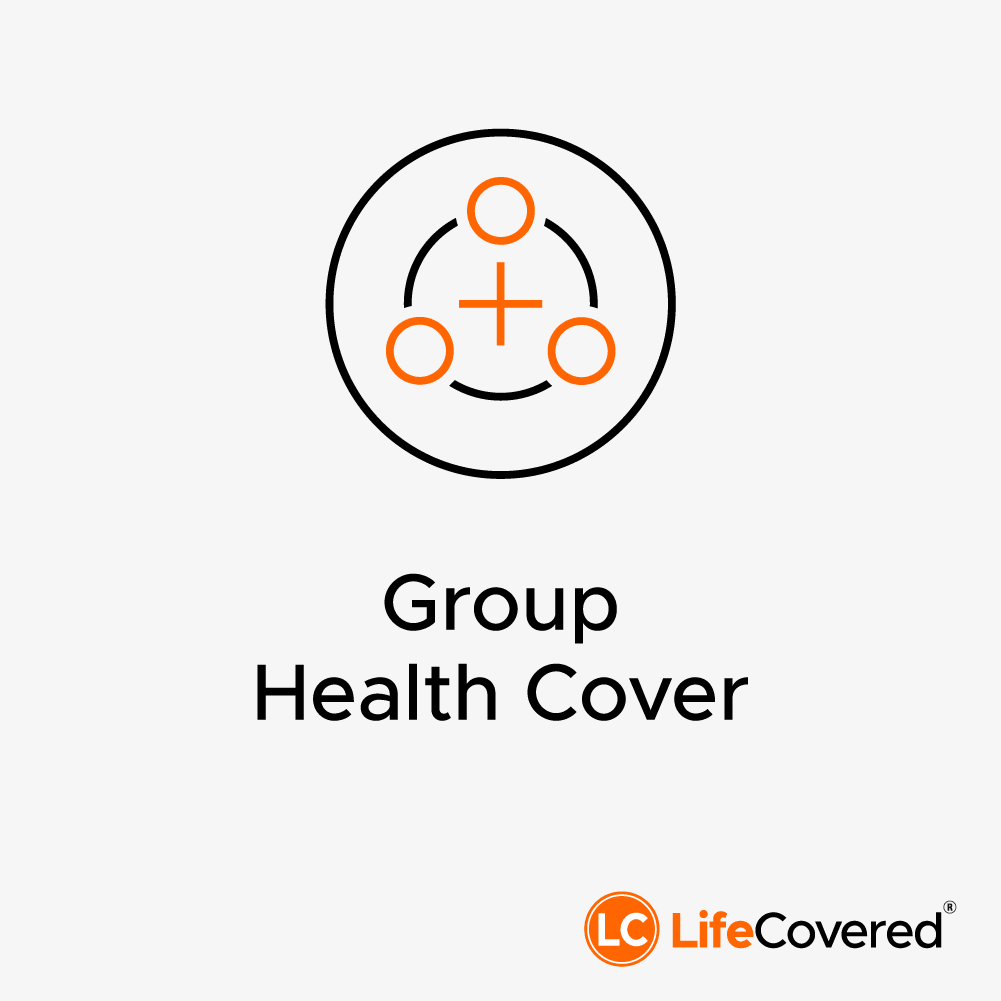 Group Health plans typically cover:
Private hospital surgical procedures and operations and in-hospital nursing care
Cancer surgeries and treatment (chemotherapy, radiotherapy and brachytherapy)
Consultations with a specialist
Diagnostic imaging (such as x-ray, ultrasound, ct-scan, MRI-scan )
Psychiatrist consultations and mental health assistance
Medical insurance is a highly valued employee benefit and helps improve employee retention and recruitment.

Employees receive faster and better treatment and, therefore, sooner back to work.
Pre-existing conditions are covered for staff and their partner and children.
Family members may be included at a discounted rate.
Claim right away – no wait or stand-downs.
Mental health service.
A company health insurance policy helps increase productivity and employee retention
Automatic acceptance for all staff and no paper application process
Your staff can claim right away – no stand-downs
Pre-existing conditions are covered for staff and their family members.
Claim online via app or portal
Provide your staff with faster medical treatment and return to work quicker.
Quick and simple onboarding
Why offer workplace medical insurance?
A competitive employee benefits program is critical in attracting and retaining employees.
One of the main benefits of group health cover is that premiums tend to be cheaper than individual health insurance. That's because the risk is spread across many people who are at work and healthy.
Another group cover benefit is pre-existing medical conditions can be covered.
Spouses and children may join the group scheme with discounted rates and covered pre-existing medical conditions.
Group health insurance & mental health in the workplace
As the importance of mental health in the workplace becomes better understood, companies will discover that providing their employees with access to a group health insurance plan positively impacts morale and productivity.
Registered psychologist and psychiatrist consultations are a benefit provided by some workplace health insurance policies.
Group health plans often cover mental health services like Psychiatrist appointments and therapy. Providing a channel via which workers can speak with trained mental health specialists can prevent mental health disorders and enhance treatment for those who already suffer from them.
Why choose LifeCovered for your small business health insurance?
As independent health insurance brokers, our primary goal is to help companies determine what they need and find the best options on the NZ health insurance market.
Since we're not tied to any one insurance provider, we can offer you objective guidance while searching for the most comprehensive, tailor-made policy at the most reasonable cost.
Apart from this, there are other advantages to working with us:
There are no extra charges beyond the cost of your insurance to work with us.
We'll work with you to develop a group health insurance plan that's tailor-made for your business.
We're here for you and your group to assist whenever you need us.
Request a group health insurance quote?
Choosing the right medical cover for your business
Your health plan is made to fit your business.
We work with all of New Zealand's top insurance providers as independent insurance experts. There are three major providers of business medical insurance:
Each insurer is unique, and your circumstances depend on which is best for your company and employees.
Our job as insurance brokers is to ensure you get the best coverage for your company and employees at the best price.
LifeCovered is a locally owned insurance broker offering insurance advice and claims advocacy for you, your family and your business. As your insurance broker, you will receive financial advice from us regarding the providers we are accredited with. Our service is free to you, as the insurer pays LifeCovered a commission, which is disclosed during the advice process.
Group Health Insurance FAQs