Group health insurance covers your employee and gives them quicker access to medical treatment – a healthier team is better for business.
Helps you attract and retain the best staff
Reduced absenteeism1 – increased job satisfaction
Cover for pre-existing conditions
What is group health insurance?
Group health insurance is a type of employer-funded insurance plan that offers cover to members of a group with access to private healthcare paid for by an health insurer. This allows employees to bypass public waiting lists for healthcare, getting them back on their feet and in work again faster than individuals without private health cover.
The cost of group health insurance is lower than an individual private policy because the risk is spread across a higher number of people.
Depending on the size of the group, employer funded health insurance is discounted and family members can be eligible. Normally, the policy owner is an employer and the beneficiary is the employee, and/or spouse or children.
Benefits of group health insurance
Group health insurance is considered the most appealing work perk that New Zealand businesses can offer employees². Employees with health insurance experience a 54% reduction in wait times for elective surgery compared to individuals without private health insurance.
Here are some of the benefits of Group medical insurance for your business.
Medical insurance is a highly valued employee benefit and can help improve employee retention and recruitment
Employee receive faster and better treatment and therefore sooner back to work
Family members may be included at a discounted rate
Potential cover for pre-existing conditions if your group is large enough.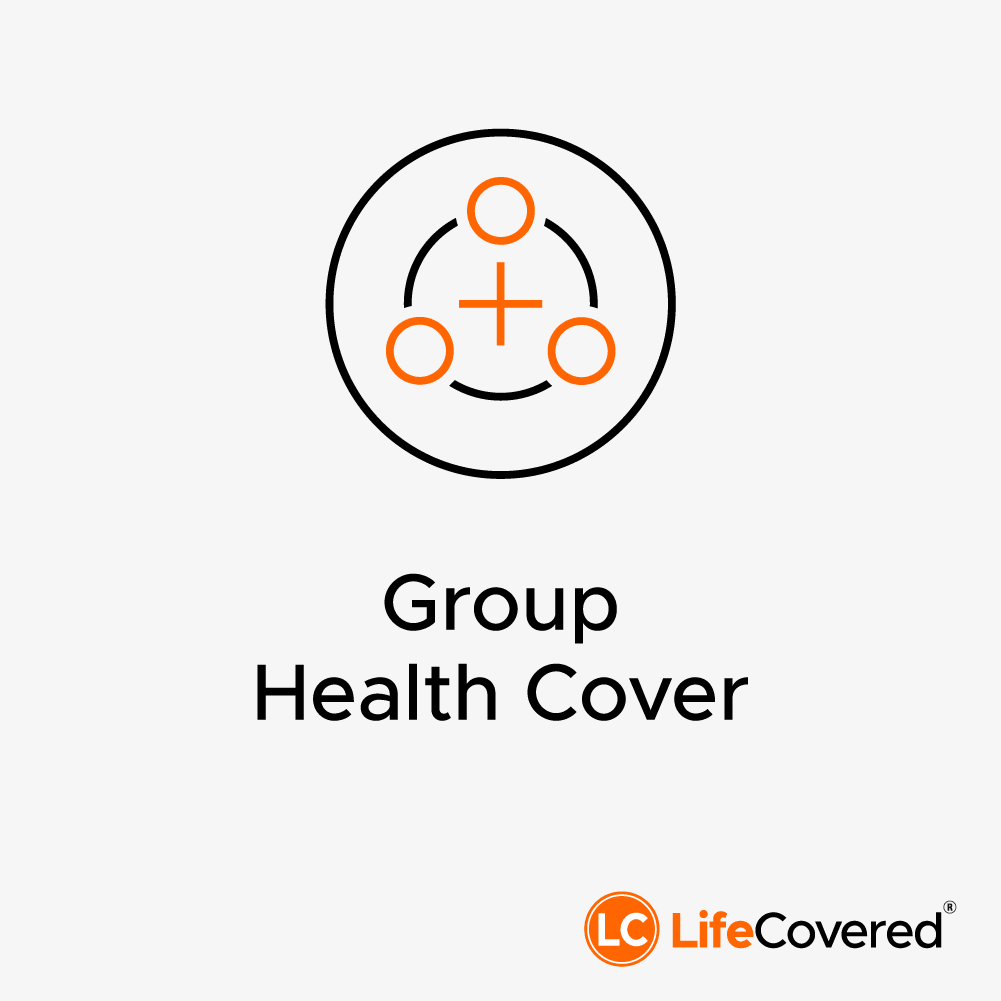 Why offer company medical insurance?
One of the main benefits of group health cover is that premiums tend to be cheaper than individual health insurance. That's because risk is spread out across a larger number of people who are at work and healthy.
Another group cover benefit is pre-existing medical conditions can be covered.
Spouse and children may also join the group scheme with discounted rates and pre-existing medical conditions covered.
Group Health insurance plans take care of your employees' health and your business' bottom line.
Compare best company
medical insurance
Get started in three easy steps
Similar employee insurance benefits
Support and peace of mind for people facing the consequences of death and terminal illness.
(TPD) Insurance pays a lump sum benefit if you are no longer able to work due to an injury or sickness
Regular payments to help you maintain your lifestyle while you're unable to work due to injury or illness.
Think of this cover as extra financial protection beyond medical and income protection insurance.