Life & Terminal Illness Cover
Pays out if you become terminally ill or die, so it's for you or your loved ones
Get an online life insurance quote today from leading New Zealand insurers.
Life insurance provides financial security by replacing lost income and covering expenses – meaning even after your death you can meet your family's financial needs.
A life insurance policy is a legal contract which pays a tax-free lump-sum benefit after your death or if you are diagnosed with a terminal illness. A terminal illness is defined as one which, based on medical evidence, will result in death within 12 months, irrespective of any treatment you receive.
What's are the odd's of dying?
We've used our Life Expectancy Calculator 
Life Insurance in New Zealand
Life Cover is designed to provide your family with essential financial support when they need it most. Or if you are diagnosed with a terminal illness, there is a full payout.
If something happened to you, how would those who rely on you be able to cope? As things now stand, would you be leaving them with debts and an uncertain future?
Key benefits of life insurance
Receive an upfront payment of $15,000 to help with immediate expenses like funeral costs
Reimbursement for the costs (up to $20,000) of returning the life assured's body to New Zealand if they die while overseas
Access to an early payment if you're diagnosed as terminally ill
Compare Life Insurance Benefits
For most of us, the idea of shopping for life insurance is like getting a tooth extraction. 
We know it's important, it provides a financial safety net to protect our family, but for some reason, we either think it will be too expensive or too complicated and we don't follow through with it.
As an adult, you have to make a lot of financial decision. Buying a home, setting up Kiwisaver for retirement, saving taxes and buying life insurance.
Compared with everything else, buying life insurance is one of the easier things to do.
Here's a comprehensive benefit life insurance comparison. 
| wdt_ID | Company | Claims paid 2018 | Free Lock | Funeral Grant | Free Kids Cover | Premium Holiday |
| --- | --- | --- | --- | --- | --- | --- |
| 19 | Asteron Life | $121.5M | 17 Days | $15.000 | $50.000 | Max 6 months |
| 21 | Fidelity Life | $125.7M | 14 Days | $15.000 | Optional | Max 12 months |
| 22 | AIA | $634.1M | 15 Days | $15.000 | Optional | |
| 23 | Partners Life | $125.6M | 30 Days | $15.000 | | Max 6 months |
| 24 | OnePath | unknown | 30 Days | $25.000 | | |
Understanding the cost of life insurance
Learning what goes into pricing your life cover policy is very important and might help you get a low cost policy to protect your family. Which also might help you make the best decisions during the application process and getting approved for life insurance.
The following determines the cost of your life cover policy.
Gender – In general, men pay more than women for comparable policies.
Health – Life insurance is all about risk, so the healthier you are, the cheaper your policy will be.
Age – The cost of a life insurance policy increases by 2-10% each year you wait buying one.
Your hobbies/lifestyle – Dangerous hobbies, like skydiving and scuba diving, may raise your life insurance rates or exclude cover.
Your policy – The type of policy you choose (rate for age vs level), along with the term length and coverage amount, will determine the cost of your policy.
A level premiums policy can provide a budget friendly policy with premiums that don't increase with age. For a healthy non-smoker male, at age 40, 50 and 60, see below comparison fixed quotes until age 80.
| wdt_ID | Benefit Amount | Age 40 | Age 50 | Age 60 |
| --- | --- | --- | --- | --- |
| 19 | $250.000 | $35.24 | $77.54 | $222.93 |
| 20 | $500.000 | $60.78 | $137.11 | $398.40 |
| 21 | $750.000 | $89.35 | $202.03 | $591.54 |
| 22 | $1.000.000 | $116.31 | $264.12 | $780.24 |
What are the main types of life insurance cover?
Basically there are 3 options for life insurance in New Zealand.
Life Insurance pays a tax free lump sum
It can help your loved ones cover expenses such as your mortgage or funeral costs, support to continue raising your children, or ensure your partner's retirement is protected.


Life Insurance pays a monthly tax free sum
Designed to minimise the impact on lifestyle after your death through a monthly payment to your family, rather than a lump sum. Sometimes called Survivors Income Cover or Family Protection Plan.


Accidental Life Insurance
A very basic type of life insurance that simply provides a lump sum should you die as a result of an accident.


Guaranteed Acceptance Life Insurance
Is a type of insurance policy for people who don't want to do medical test and get cover without being underwritten. 
  
Decreasing Life Insurance
Is a type of insurance policy aimed at people whose financial commitments reduce over time – for example, if you are repaying a mortgage.


Over 50's Life Insurance plans
Careful consideration is required here for people over the age of 50 because rate for age premiums increase every year, becoming unaffordable for many. A quick chat with one of our financial advisors might help with affordable premiums.
Rate for age vs level premium.
Level premium life insurance covers a period of time, such as 10, 20 or 30 years and premiums don't increase with age. If you die or become terminally ill in this period, the beneficiaries will receive the payout. When the period comes to an end, most insurers convert your policy to a Rate for Age.
Rate for age life insurance also called stepped has no expiry, but premiums increase with age and costs less than level premium life insurance initially.
Hybrid: level premiums and rate for age. A combination of both can premium structures can sometimes be smart – talk with your broker to structure the best cost-effective insurance policy.
Generally speaking, level premium cost more to start with compared with rate for age insurance. At LifeCovered we recommend rate for age mainly for short term cover because cost increases, and especially so during the 40's, 50's etc.
Compare level premium life insurance vs rate for age life insurance.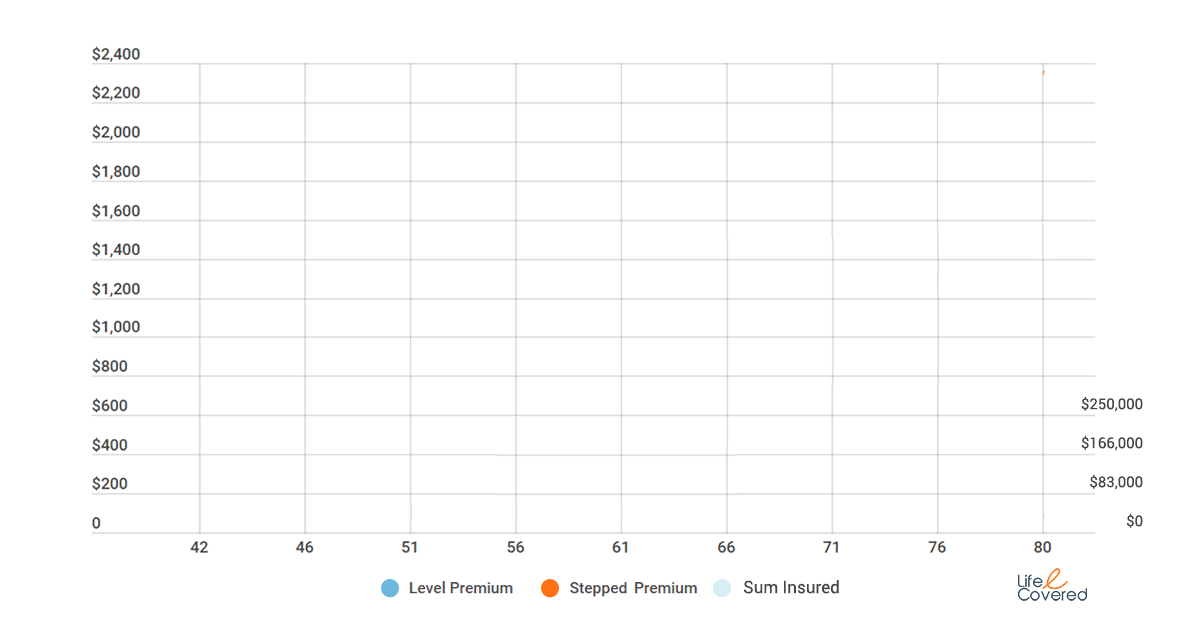 Just real human help from start to finish.
Instant Online Quotes
Compare leading NZ leading life insurance companies.
No Fee's
We'll negotiate the best deal, handle the paperwork – for free.
Expert Advice
We're here to help, not pressure or hassle you.
Our team of expert advisors are available to offer you advice when you need it.
0800 25 99 25
Call free within New Zealand
How to buy life insurance
Life cover isn't a buy you make often, so perhaps you might need to know where to start or how to get life a quote. In New Zealand there are mainly two ways.
1. Life insurance directly from an insurer
Buying directly with an insurer can be appealing for some that know what they want and like the idea of having a straightforward life insurance policy in place to protect their family and assets, should the worst happen.
The main disadvantage is that, as you are not receiving professional advice, you may not be sure what type of life insurance would best suit your needs.
2. Life insurance through a financial advisor
Buying life insurance through a financial advisor or a broker, means comparing the best deal and policy in the market for you.
This approach enables you to receive professional financial advice about what insurance will best suit your needs. Receiving advice doesn't have to be time consuming – you can apply over the phone if you want to and is free.
How much life insurance do I really need?
The amount of insurance you need depends on your family's needs and priorities.
Sometimes, the best way to figure out how much insurance you need is asking the question, what would happen if you died tonight?
Will your family need to replace your income to meet everyday living expenses?
Do you have any debts?
Debt and income replacement calculators can help you decide how much coverage you need before you get a quote. Often the rule of thumb we use is 8-12 times your annual income. 
And what if the cost is more than your budget? 
Would it be better with some cover that you can afford to pay then none?
Compare life insurance companies
Life insurance is a long-term buy, and you want a company that can pay claims many years in the future.
Excellent credit rating is such an important factor that determines the future financial capacity and strength of a company to pay claims. That is why LifeCovered recommends avoiding insurers with a credit rating below the minimum. See table below.
Another factor we look for is if the insurer offers rate for age policy owners seamless conversion to level premium without medical underwriting.
LifeCovered welcomes more transparency from the insurers. 
We'd like to see industry-wide standard implemented for 1) how many claims have been paid or accepted, 2) customer satisfaction scores and 3) complaints to any Dispute Resolution Scheme per insurer be public.
LifeCovered advocates for more transparency and industry standards, which empowers customers with greater transparency. 
Who needs life insurance?
LifeCovered recommends life insurance for anyone who has loved ones who depend on them financially. Including parents, (joint) homeowners with a mortgage, business owners and others.
How life insurance can help
Life Insurance can provide "income replacement" so that your family can continue to pay everyday expenses.
Life insurance would cover the cost of paying for services the parent does for free, such as child care.
If your soon-to-be spouse relies on your income to live the lifestyle you share, it's a good idea to get life insurance.
A policy could cover the support payments that a divorced parent makes.
Parent of a special-needs child
Life insurance can make sure the child will have financial support after a parent dies.
Homeowners with a mortgage
A policy can cover mortgage payments, so your family doesn't have to move.
Business owner or self-employed
Life insurance can pay off business debts, help heirs to the business. If you set up a "Key Person" or "buy-sell agreement" your business partners or or key stakeholders will still get paid in your absence. 
Funeral Cover/Bereavement Support
A life cover policy with one the leading insurers in New Zealand has an automatic $15.000 bereavement support benefit, which is paid out in matter of days.
The general rule is that if someone else relies on your income to live, then you probably need life insurance.
Apply when you're healthy
Life insurance companies use life expectancy as the basis for cost. Anything that could shorten (increase risk) your life expectancy could lead to a higher price. Your age, gender, medical conditions and family's health history are all taken into consideration.
So it's smart to buy life insurance as early as possible, when you're young and healthy. If you wait, your life insurance quotes will increase solely because of your age. If new health problems arise, the cost of a life insurance policy could go up even more.
But if you already have a health issue, don't let that stop you from getting insurance quotes. Insurance companies vary in how they view pre-existing conditions.
When you apply for life insurance, you'll have to answer a couple of questions.
And the better upfront work is done in getting you approved, the easier it is at claim time. You'll need to provide information about your health, any past conditions and your family health history.
Sometimes, the insurer may need your consent to get medical records and medical exam done.
In other words a fully underwritten proposal.
Usually, this is all free of charge, and you are giving the insurer the opportunity to give you an offer for insurance.
Depending on the terms offered, we will also approach other insurers to get a comparison offer. This way we get you the best deal.
How to claim life insurance?
A claim is when you ask your insurer to pay for something that is covered by your insurance policy. You can only claim on your insurance if the thing that goes wrong is covered in your insurance policy.
How the insurer deals with claims will be important to you if you need to make a claim later on.
Who is entitled to receive the proceeds from my life insurance policy when I die?
The Policy Owner or the Policy Owner's estate (if the policy was solely owned by the deceased).
What if more than one person owns the policy?
The surviving owners are entitled to the proceeds and they will all need to sign the discharge form before the proceeds can be paid.
Why is it important to have a will?
A will is your chance to say what you want to happen to your estate after you have died. You can choose an executor and beneficiaries and decide how your assets are to be distributed.
When does a will become null and void?
After marriage or divorce.
What does 'certified' copy mean?
A copy of the original document, sighted alongside the original and certified as a true copy of the original by a Justice of the Peace, solicitor or anyone else who is able to certify documents.
Why do I need to send in proof of age when it is on the death certificate?
The date of birth recorded on a death certificate is given verbally and no proof is required when the death certificate is completed.
What is the difference between the Life Assured and Policy Owner?
Life Assured: person who is insured
Owner: person who gets proceeds of the claim
Who has access to personal information on my policy including medical information?
Generally, the insurer and the Life Assured only. 
Why is it important to have a power of attorney?
To ensure there is someone appointed to act on your behalf if you are unable to do so due to location, illness or injury.
What is the difference between a 'power of attorney' and 'enduring power of attorney'?
Power of attorney: A person appointed under a 'power of attorney' acts on the appointee's instructions. The power of attorney is valid until revoked, and may be granted for a limited period of time.
Enduring power of attorney: A person appointed under an 'enduring power of attorney' can act on your behalf if you are mentally incapacitated, and that power will not be revoked by your subsequent incapacity.
What is the difference between an executor and a beneficiary?
Executor: administers the estate and ensures the deceased's will is followed.
Beneficiary: benefits from the estate as per the wishes of the will-maker.
Please note that these are a general explanation of the meaning of terms used in relation to life insurance.
Policy wording may use different terms and you should read the terms and conditions of the relevant policy to understand the inclusions and exclusions of that policy. You cannot rely on these terms to the part of any life insurance policy you may purchase.
Duty of disclosure
When you complete an insurance application, you are required to disclose everything you know about your health, occupation, sport activities or other lifestyle risks, and income. If you fail to comply, you may come unstuck at claim time when the insurer writes to your doctor or Medicare to obtain your health history.
Exclusion
The insurance company may exclude a hazardous sport or activity, which means you will not be covered if you become injured, sick, or die while doing that activity. Learn more about common exclusions.
Guaranteed future insurability
 The option to increase your sum insured without having to provide health evidence or go through the underwriting process. Usually this option is available when you have certain life events defined in your policy, such as marriage, birth of a child, or increasing your mortgage.
Income protection insurance
Cover designed to replace 75% of your income when you cannot work due to a sickness or accident. Some policies also cover you if you can only work in a reduced capacity while you are recouping, such as part-time. Compare income protection.
Level premium
The premium is calculated and based on your age at the start of the policy. The premium may still increase along with inflation or for a certain occupation category, but not based on your age. Learn about the difference between stepped and level premiums.
Occupation category
Grouping together occupations with similar duties and risk levels.
Premium loading
An insurance company may charge higher premiums if you fall into a certain risk factor category, such as being overweight, smoking, or having high blood pressure.
Stepped premium
The premium is recalculated (and will usually increase) on each policy anniversary, based on your age at that time. Learn about the difference between stepped and level premiums.
Term life insurance (death cover)
Term life insurance covers you if you die or are diagnosed with a terminal illness with less than 12 months to live. Be aware that some death cover within superannuation may not have a terminal illness benefit.
TPD any occupation
You are covered if you become disabled so that you are unable to work in any occupation. For example, a surgeon could become a GP and continue to work and earn an income, meaning they would not be eligible to claim on their TPD cover. Compare TPD insurance.
TPD own occupation
You are insured if you become disabled so that you are unable to work in your own current occupation. For example, if a surgeon could no longer do surgery, they would be eligible to claim on their TPD cover, and the insurance company could not make him become a GP instead. Compare TPD insurance.
Trauma cover (critical illness insurance)
Cover for a lump sum payment if a defined health event happens to you, such as cancer, heart attack, or stroke. The majority of policies have an extensive list of conditions covered, so it's worthwhile comparing your options, as they do slightly differ from policy to policy. Compare trauma insurance.
Waiting period
The number of days you must be off work before your income protection claim starts. Learn more about features of income protection insurance.
Underwriting
The process where the insurance company's underwriter assesses your application for insurance cover. They look at your health, occupation, hobbies or other lifestyle factors, and income. The underwriter may accept you as a 1)standard cover (best price), 2) offer you special terms for cover incl exclusions or loadings, or 3) deferral or 4)decline to offer you cover.
Compare quotes now from NZ's top insurers​
Compare Quotes Online
Compare Life Insurance cover up to $10 Million
Automatic Interim cover issued at time of application.
Early payment if you're diagnosed as terminally ill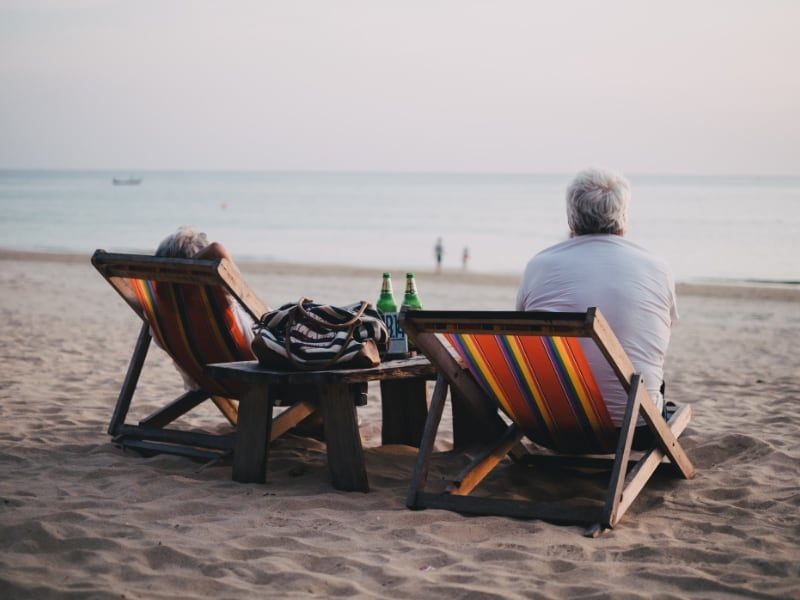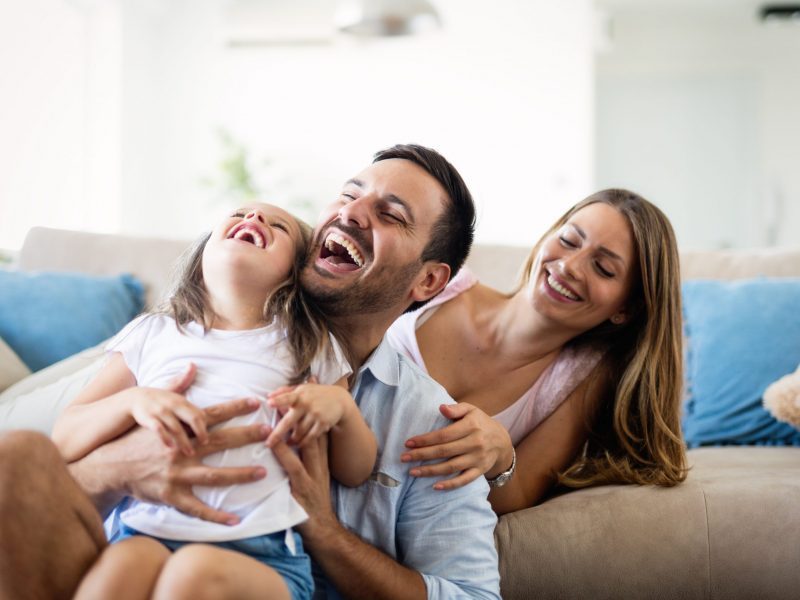 Apply Online
Apply for life insurance online and let our registered financial advisors handle the rest.
Compare life insurance quotes
Instant online quotes
Qualified Expert Advice
No fee's