Life Insurance is taking care of your loved ones
Life Insurance, also called Death Benefit, pays a lump sum to the policy owner if the insured person dies. If the insured person is diagnosed terminally ill and likely to die within twelve months, a lump sum is paid to the policy owner.
Ask yourself how your loved ones will cope financially when you're gone?
Can you afford to be without Life Insurance?
Benjamin Franklin said nothing is certain but death and taxes.
I'd like to add another one: financial security with a life insurance policy!
Life Insurance guarantees a lump sum payment on your death (or even before in the event of a terminal illness) that will give you and your family the certainty that the financial situation is secure and the certainty to plan ahead.
This cash payment, known as the death benefit, replaces your future income and can help your family meet many important financial needs like funeral costs, daily living expenses and provides cash for your partner.
And your life insurance payout is tax-free.
Life Insurance vs Life Insurance
I mistakenly thought once that a life insurance policy with one company is the same policy with another company.
Sort of apple to apple comparison, you know. However, it is wrong.
It is the small print that makes the difference.
The best life insurance companies in New Zealand all have one thing in common: their policy wording is great.
But to get my point across the line, I am going to make a compare some life insurance policies.
This cash payment, known as the death benefit, replaces your future income and can help your family meet many important financial needs like funeral costs, daily living expenses and provides cash for your partner.
And your life insurance payout is tax-free.
"To have had the money has made an incredible

difference for me and my boys. It's a wonderful thing

and I am pleased that I had it."
But is life insurance for everyone?
Some companies make it difficult for certain age groups or lifestyles (such as smokers) to get life insurance.
I think life insurance cover is too important that's why I've made it as easy as possible for you.
If you think you won't qualify for life insurance just check out the flexible life insurance cover available and together we can make those life and death decisions just a little bit easier.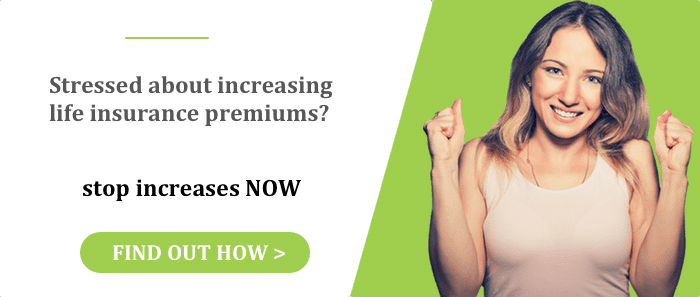 Top Seven Reasons not having Life Insurance:
I don't have children
Many people mistakenly believe that they don't need life insurance until they have children. Wrong.
What if you or your partner died tomorrow?
Would your surviving partner's income be enough to pay off short-term debts like credit card and car loans? How about monthly rent and utility bills?
If you're planning to have children, you'll want to buy life insurance now instead of waiting until pregnancy—some companies won't issue policies to pregnant women.
I have a family
The increased cost of living means that most families today depend on two incomes to make ends meet.
If you died suddenly, could your family continue to meet all their financial responsibilities, including rent or mortgage and daily living expenses?
Could your family continue their standard of living on your spouse's income alone?
Would your children's plans for the future including their education needs stay intact?
Life insurance makes sure that your plans for the future don't die when you do.
I'm young and healthy
And life insurance is only for old people anyway.
I hear this often. It is a myth.
Maybe in your circle of friends, someone is struggling with illnesses.
But if you start your insurance policy early, you can lock in a good deal and guarantee cover for the many years.
This can be saving you a great deal of money over time.
We all know as we get older, chances of ailments and illnesses increase. And for some illnesses come earlier.
Therefore, there are no guarantees about your health or how long you will live.
Your policy payout gives you the security and peace of mind that in the event of a terminal illness or your death, your loved ones won't have to shoulder a heavy financial burden.
Locking in a cover now while you're young, even a small amount, with premiums that don't increase with age, will save you thousands in the long run.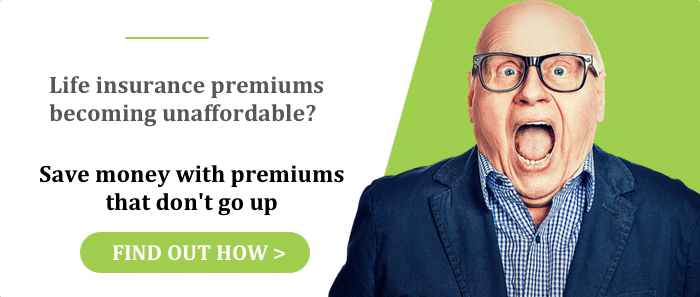 Life Insurance when I'm retired
The golden age of a guaranteed livable pension or Superannuation is fast coming to an end.
Even though you have worked hard all your life, supported your family and deserve a worry-free retirement, Superannuation may no longer be adequate.
If you and your partner are both receiving Superannuation and one of you passes away, chances are reduced Superannuation payouts may not be sufficient to pay your rates, mortgage, credit card debts, medical bills, and all your day to day expenses.
Life insurance provides a one-off tax-free payout and offers real financial support throughout your retirement years.
The payout is immediate, allowing you to take care of funeral costs, personal debts, and living costs.
Life Insurance when I'm single
You might think that as a single person you don't need life insurance because no one depends on you financially.
But what about providing financial support for aging parents or a sibling with special needs?
You might be carrying significant debt that you wouldn't want to pass on to your family members.
Insurability is another reason to consider life insurance when you're single.
If you're young, healthy, and have a good family health history, your insurability is at its peak and you'll be rewarded with the best rates on life insurance.
Life insurance for smokers
Some 16% of deaths in New Zealand are attributable to smoking.
That's around one death every two hours.
That's why many insurance companies won't cover smokers or charge a very high premium.
We believe that life insurance is too important so we have negotiated the best possible life insurance deals for smokers too.
Life insurance is too expensive
Many policies start off with cheap attractive premiums that seem really affordable.
But as time goes by, the small annual premium increases eventually reach a point, where your life insurance is no longer affordable.
Unfortunately, this usually happens when you're nearing retirement and you need cover the most.
We offer you life insurance premiums that don't increase with age.
You can lock in your premiums right from the start and have the peace of mind assurance that your premiums will remain affordable for life.
With our fixed-premium policy from one of the most reputable insurance companies in New Zealand, you can save $1,000's of dollars over a lifetime.
Life is precious: so get your life covered today.