Whilst no one can predict the future, Business Protection insurance is there to help your business continue to prosper in spite of a key employee, business partner or director suddenly becoming critically ill or passing away.
What is Business Protection insurance?
Unfortunately, life has a habit of throwing a curveball now and again. Key staff members get sick and may need to take time away from work.
If business partners, directors or owners get ill or die, the company's structure may need to change.
Business Protection is there to help you, the shareholders, your management, and your staff continue to run the business successfully.
Protects against the financial impact of losing a key person in your business because of injury or illness.
Help avoid disruption to your business if a shareholder were to die or become critically ill
At the time of death or illness, the equity that the shareholder has in the business is funded and paid out
Looking for a Business Insurance adviser?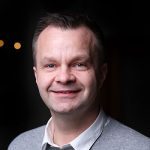 Willi Olsen
Financial Advisor