Health Insurance for Work Visa Holders in New Zealand
Work visa holders and Immigrants to New Zealand with 2 years work visas are not covered by the public New Zealand health care system. Check out this guide on how to get private health cover.
What is health insurance for work visa holders?
Health insurance for work visa holders in New Zealand is an individual health insurance policy that pays for hospital treatments and acute medical care in private or public hospitals in New Zealand. The policy is only available to visitors, immigrants and work visa holders with less than a 2 year visa.
The New Zealand Government strongly recommends private Health Insurance for Immigrants on work visas.
Here's the deal: You will not be refused any acute or emergency treatment in the public health system. But you will need to pay for it.
Health Insurance for immigrants on a work visa is a way to protect yourself and your family if you need acute medical treatment.
Pros
Acute Emergency Room Cover
Specialist consultations, diagnostic tests and mental health consultations
Virtual Clinic access over 50,000 world's leading medical specialists from the comfort of your own home.
Cons
Add-on module for GP and nurse consultations, along with prescription drug costs, has a 30 days stand-down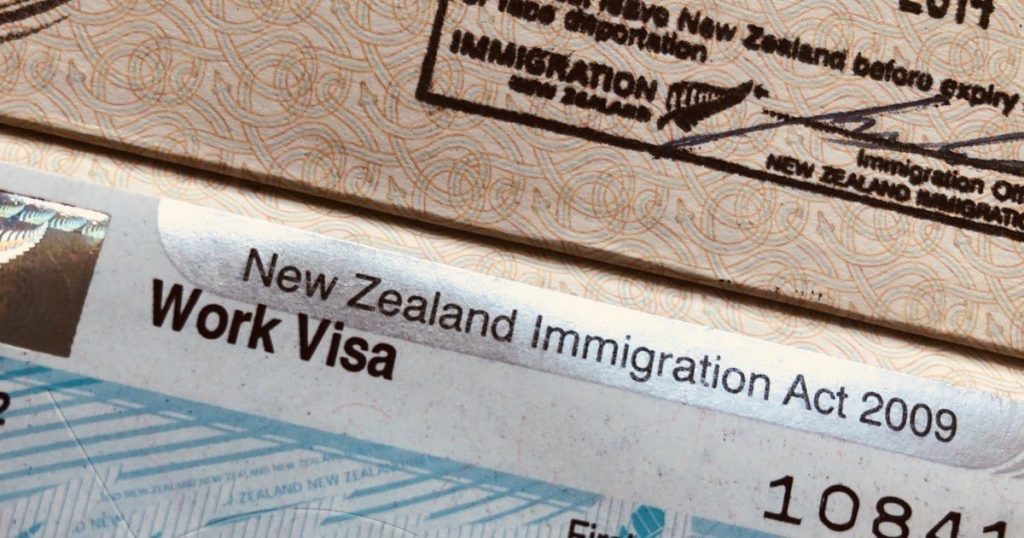 Your health is your greatest asset. If you can't work, you can't earn an income. And without insurance, you are on your own.
With a work visa holder's health insurance policy, you get the highest care quality when needed. Regardless of where you are from.
You can select your policy excess, which will help reduce the cost of a health insurance plan to fit your budget.
If your family has a New Zealand visitor visa, they can also be covered.
You are all covered for just about every cost linked with hospital and surgical care, even oral surgery, including larger expenses such as surgery (an operation or procedure to treat a disease or an illness) and private medical admission (treatment in a private hospital without the need for surgery).
Healthcare immigrant workers coming to New Zealand to work in the healthcare system aren't automatically covered by the public health care system.
Hospital and Surgical Base Plan
Hospital and Surgical base plan benefits:
cover for each person
General surgery
$150,000 per claim
Major diagnostic procedures such as CT and MRI scans
refer to benefit for limits
Oral surgery
$150,000 per claim
Private and public hospital medical admission -
(including chemotherapy and radiation treatment of $25,000
$65,000 in a policy year
Treatment outside New Zealand
$25,000 in a policy year
Specialist plan
Cover for specialist consultations and diagnostic tests. For more details on these plans please see the 'Additional plan' section on page 11.
GP plan
Cover for GP and nurse consultations, along with prescription drug costs.
Day to Day
Cover for everyday costs such as going to the doctor, natural therapist, dentist or optician.
How does the New Zealand healthcare system work?
The New Zealand healthcare system has three main components:
Accident Compensation Corporation (ACC),
Public health system and
Private health system.
ACC - Accident Only Cover
ACC provides comprehensive, no-fault personal injury cover for all New Zealand citizens, residents and visitors to New Zealand.
If you are in an accident while visiting New Zealand, ACC may cover treatment and rehabilitation costs while you remain in New Zealand. ACC is funded by fuel levies imposed by the New Zealand Government
The Public Health Care System
The government subsidises the public health system but does not provide coverage for everyone in New Zealand.
If you have a New Zealand work visa valid for less than two years, subject to some exceptions, you will need to pay for your public healthcare as you require, which can be somewhat expensive.
The Private Health Care System
The private health care system gives you the power to choose when, where and who treats you for health issues.
We offer you a health insurance policy only suitable for immigrants and work visa holders that give you access to private and public hospitals, even for urgent medical care.
Public Health Insurance Eligibility
To qualify for publicly funded health insurance, work visa holders must have two years work visa or more.
The criteria that the Ministry of Health looks for to determine if you qualify are:
A person who holds a work visa that either:
entitles them to remain in New Zealand for two years or more (work visas start on the person's first day in New Zealand)

OR

entitles them to remain in New Zealand for a period which, together with the time that person has already been lawfully in New Zealand immediately before obtaining the visa, equals or exceeds two years is eligible for publicly funded health and disability services.
If you can say Yes to one or both of the above criteria, you are eligible for publically funded health care.
New Zealanders chose private health insurance
Every day, about 70 New Zealanders buy their private health cover policy.
But, did you know more than 1.42 million New Zealanders have private health insurance?
That's because years of government underfunding the public health care system mean it's on its knees.And It gets worse.
Covid has only made waiting lists longer.
Health Insurance for Non Residents FAQ's
Can I get health insurance on work visa?
Yes, you can get private health insurance if you have a work visa for two years or less. If you have purchased private health insurance for immigrants on a work visa, you are covered, and you will only need to pay whichever excess you select when signing up for medical cover.